New car park for Vale of Rheidol Railway is just the ticket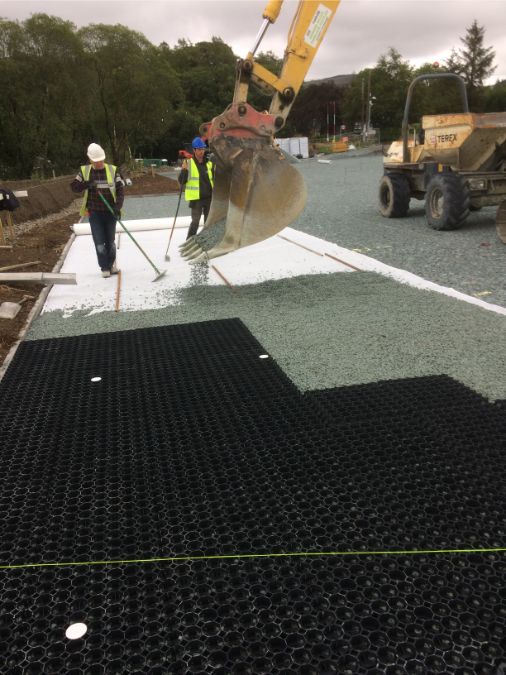 FLP has supplied the materials for a new car park at the Vale of Rheidol Railway in Aberystwyth, Ceredigion. The new car park was funded through the Welsh Government Rural Communities – Rural Development Programme 2014 – 2020, which is funded by the European Agricultural Fund for Rural Development and the Welsh Government (EAFRD). Local company Tregaron Trading Services (TTS) completed the construction of a new car park for the Vale of Rheidol Railway at Devil's Bridge which boasts space for 78 vehicles including disabled parking with an accessible path to the station and 4 coach bays.
FLP supplied 1927sqm of BodPave® 40 porous pavers which were used to form the new carpark. This is a cost-effective ground reinforcement solution - paving grids that simply connect together and can be filled with either sand, gravel or topsoil and seeded for use as grass pavers which provides a visually pleasant and stable surface structure through which grass can be grown, or filled with an angular gravel for use as a gravel retention reinforcement surface. Bodpave ® 40 offers a load bearing capacity of up to150t/m2.
Alun Hughes, Engineer for contractor Tregaron Trading Services Ltd said, "The existing railway car park no longer met the needs for the number of tourists who were visiting Rheidol railway and visiting Devil's Bridge. We found FLP really easy to deal with and found their BodPave® 40 to be a great product. It was easy to handle, simple to install and incredibly effective. Our client was delighted with the finished car park, as were we. I would definitely recommend FLP and this product."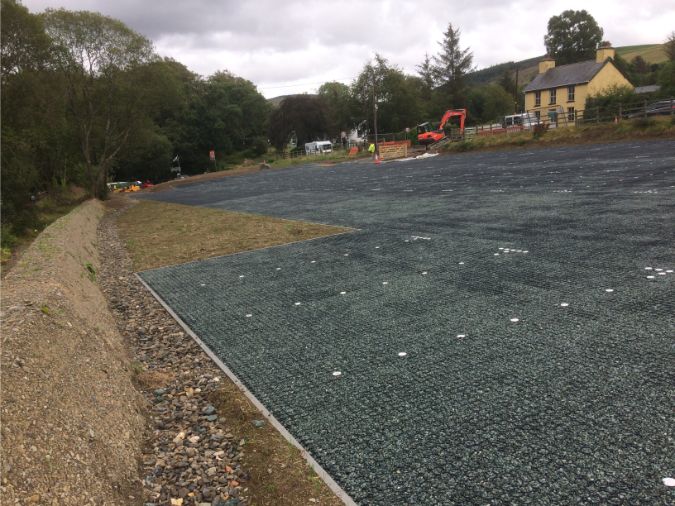 Posted on 10 Oct 2019